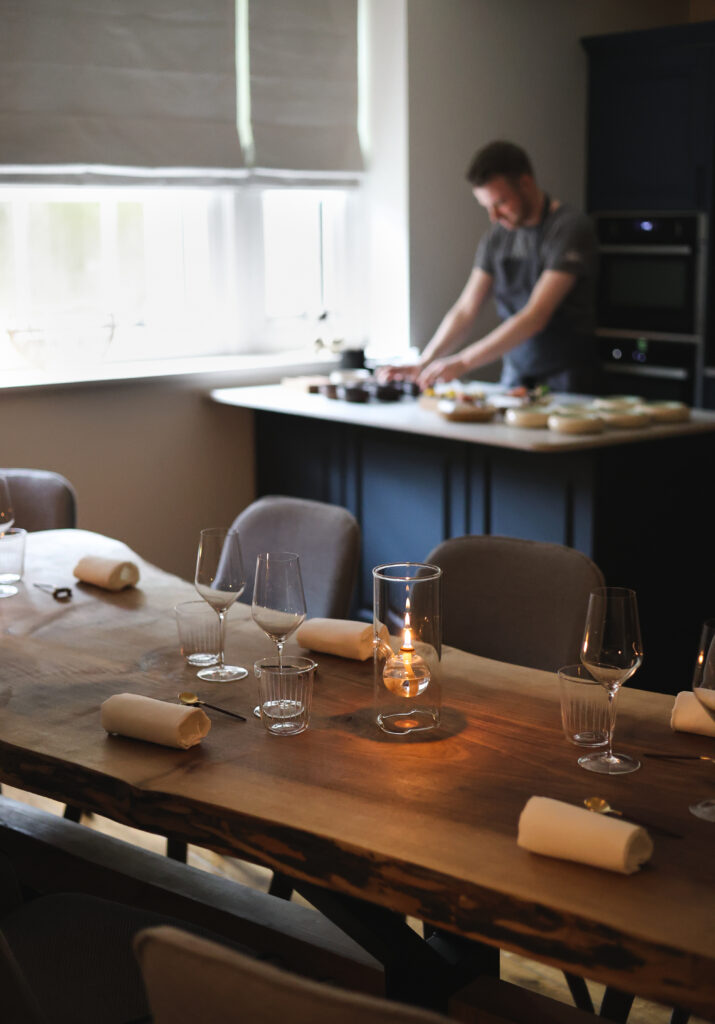 Na Mesa
Da Terra's Private Dining Room
Na Mesa, is Da Terra's Private dining room, an intimate space seating a maximum of 10 guests, it is designed to be fully immersive, creating a bespoke dining experience tailored to each individual. The Menu can be pre-arranged for private parties in advance based on dietaries and preferences. 
Taking its cue from Da Terra's signature offering, the dinner will be conducted by a dedicated chef and front of house team to ensure a relaxed service.
The option of drinks pairing can also be presented, selected by our head sommelier.
For enquires please email us on namesa@daterra.co.uk
Bespoke dining experience