Rafael Cagali
Chef / Owner
Originally from São Paulo in Brazil with an Italian background, Rafael started his career in London at the age of 21. Moving then to Italy to work under Chef Stefano Baiocco at A Villa Feltrinelli where he spent over 3 years.
Growing in his career he decided to go to Spain to work for Chef Quique Dacosta and Martin Berasategui. From there, he returned back to England to join The Fat Duck by Heston Blumenthal to then opening Fera at Claridges. Leading the Aulis in Fera, Rafael carried on with Simon Rogan as head chef of Aulis.
Opening Da Terra in January of 2019, after 8 months and followed by hard work and dedication, Da Terra Gained its first MICHELIN star. Following a very eventful 2020, we were then awarded our second star in the MICHELIN guide of 2021.
Rafael Cagali's experimental cuisine is inspired by the flavours of his origins and influences of his culinary experiences throughout his career.
Charlie Lee
General Manager
Charlie oversees the day to day running of Da Terra. With previous experiences at restaurants such as Skylon, The Fat Duck, Koffmann's, Rosewood London and Fera at Claridge's in which during that time he also became a finalist in the 2016 Gold Service Scholarship. He is always there to make sure the restaurant runs smoothly.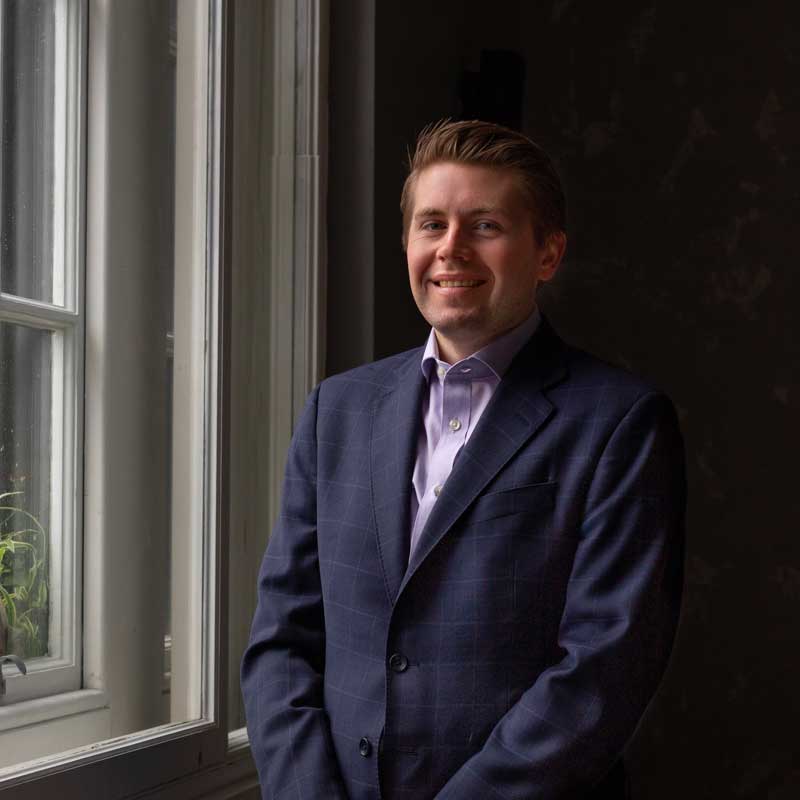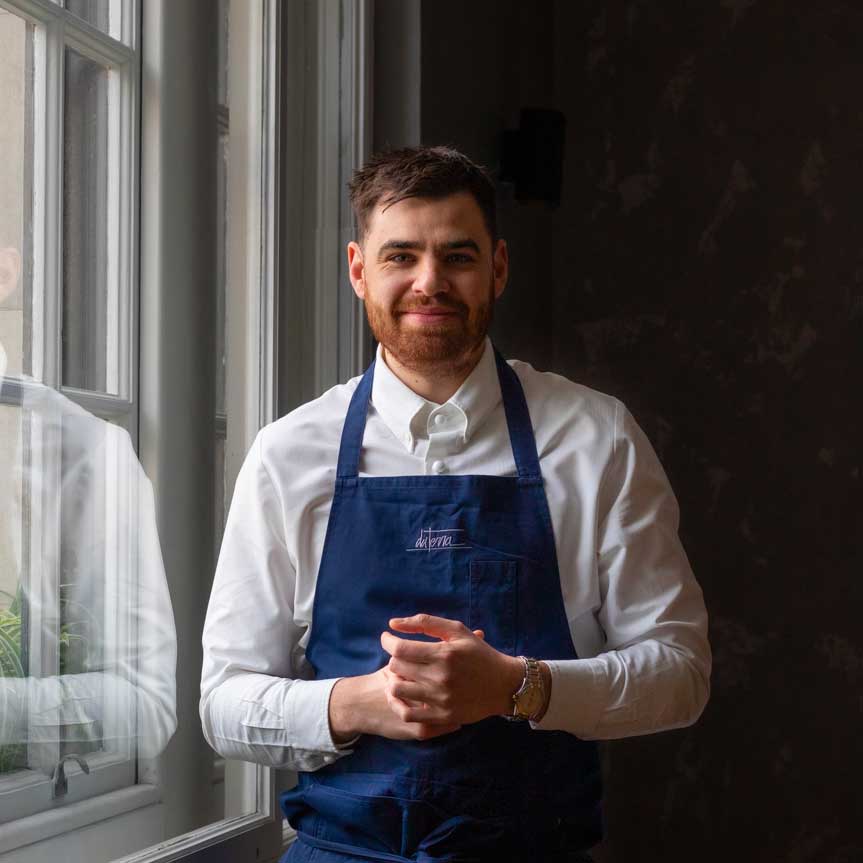 Mark Tuttiett
Head Chef
Mark is Rafael's right-hand man. Possessing a wealth of experience, he joined us from Carousel and previously working also at Kitchen Table, The Typing Room and Alain Ducasse. Mark brings talent and passion to the kitchen, actively supporting all the team daily.
Maria Boumpa
Head Sommelier / Wine Buyer
Passion and dedication are the two main words used to describe Maria. Not only does she thrive on the floor, she has also passed her Court of Master Sommelier Introductory exam and is actively studying.
Alex Steele
Head Waiter
His energy and unparalleled enthusiasm brings an extra mile to the team. Always keen to learn, he brings a very personable approach to the restaurant.
Ethan Summers
Jr Sous Chef
Originally from New Zealand, he calls London and Da Terra his home. Ethan is a great character to the team.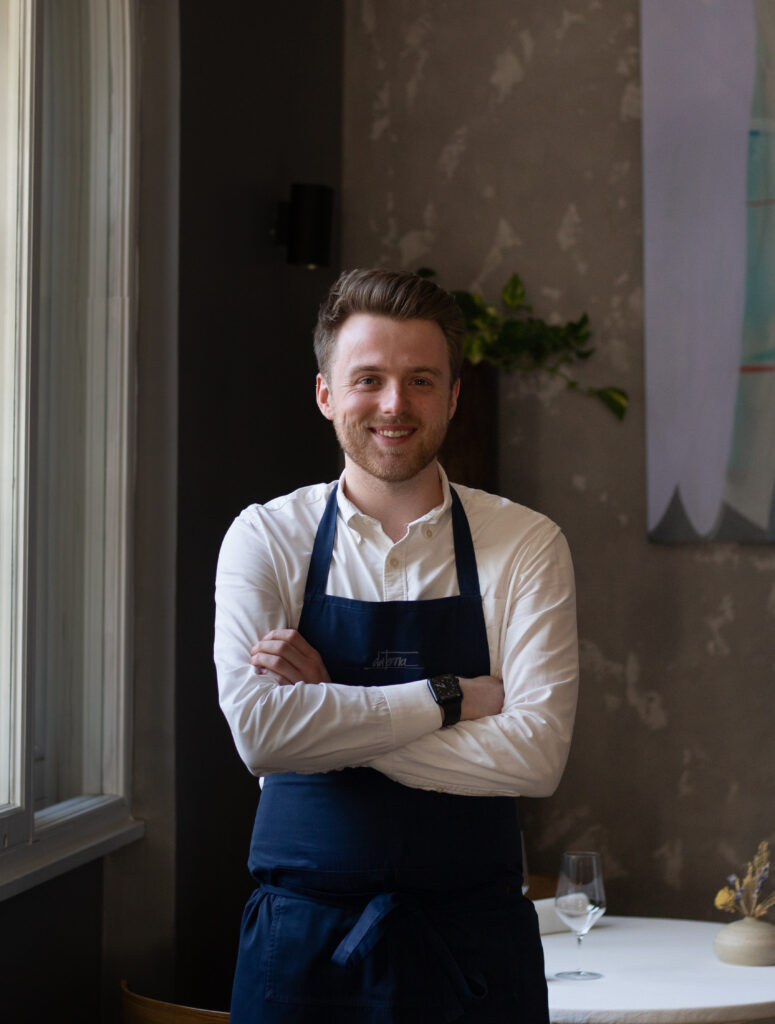 Connor Slater
Jr Sous Chef
From Manchester and always with a smile on his face, Connor brings the good vibe and a wealth of Knowledge to the team.
Curtis Winstone
Pastry Chef
Born and raised in Newbridge, Wales, Curtis's steely persona is exemplified by his precision in and out of service in our pastry section.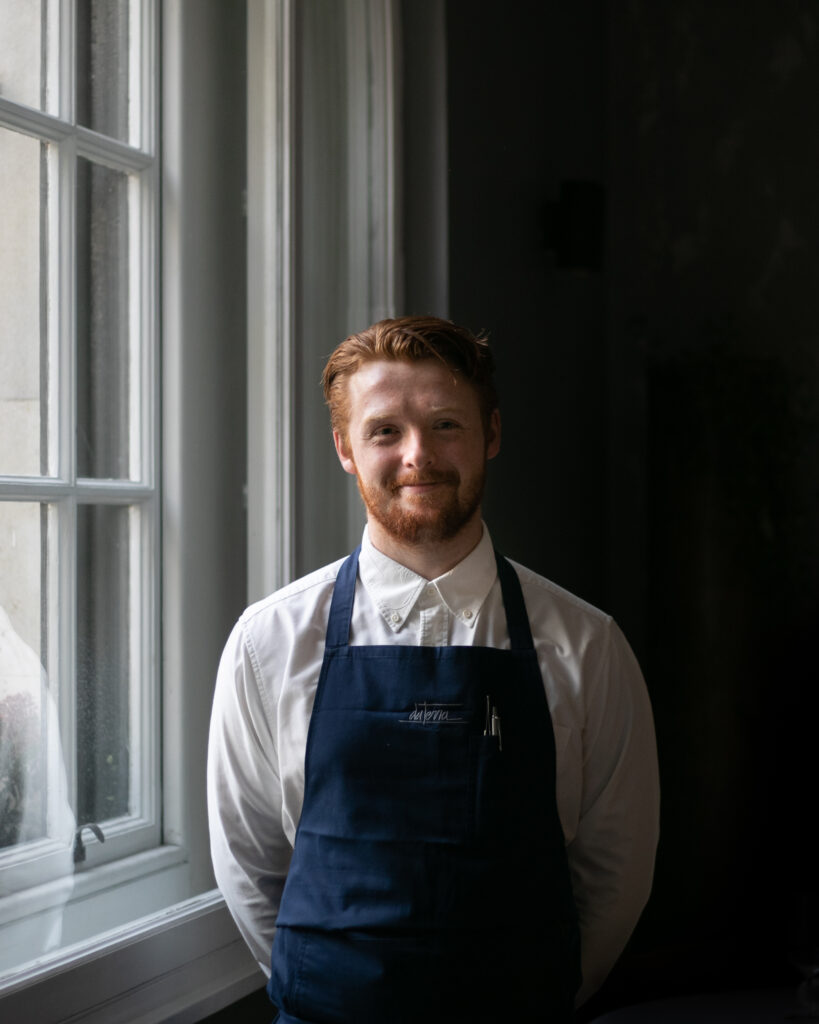 Ewan Waller
Demi Chef
Ewan has taken his role with dedication and passion, we look forward to watch his progression.